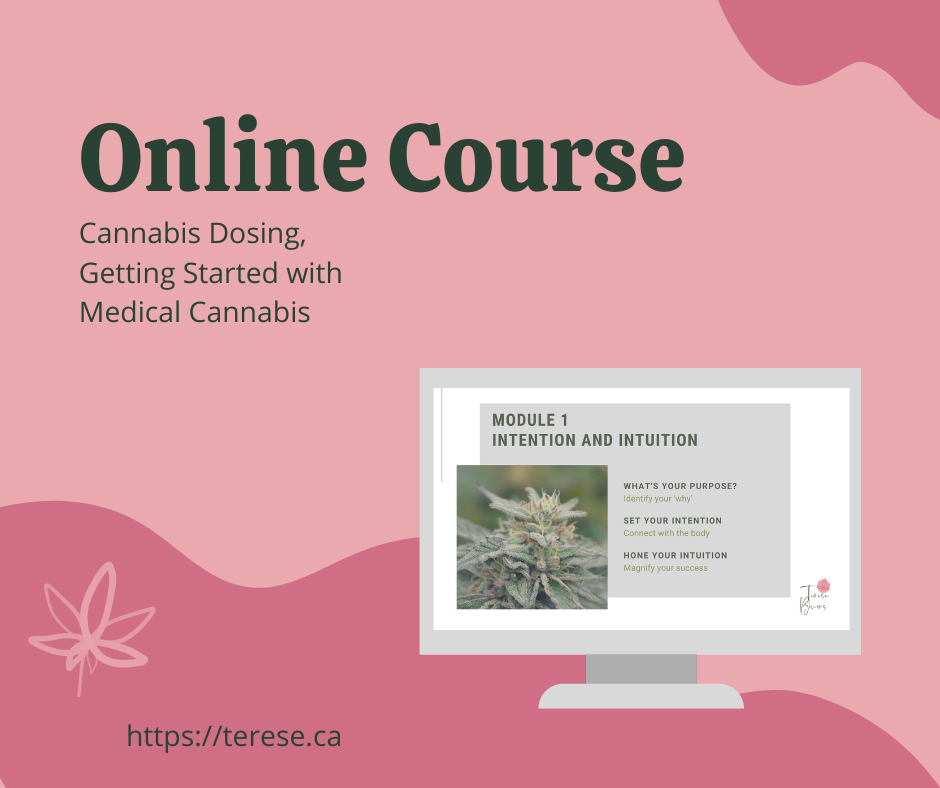 Cannabis Dosing Affiliates
As members of the cannabis space, we have a unique opportunity to support our fellow entrepreneurs and find our way through the many obstacles to running successful
cannabis based businesses.
Your Invited
Become an affiliate marketer with Terese Bowors and the online course Cannabis Dosing, Getting Started with Medical Cannabis and receive a share of the profits as well as a discount for your students. 
This course is a great starting point for the beginner cannabis curious. There are 8 modules with each module being between 10-15 minutes long with guided homework to build a personalized cannabis plan. Students are guided to first set an intention. Students dive into the science of cannabis, methods of intake and how to select which method of intake is right for them. I equip students to keep track and know how to make adjustments to their dosing safely. I talk about side effects and how to mediate them or cope when they arise. Then it's time for shopping! I talk about the different options of purchasing cannabis (including the legacy market) and set students up with a shopping list to prepare them for their purchasing.  
Previous students have shared:
~I found this course very enlightening. I learned much more information than I was expecting
~The course was full of loads of great information
 ~It was helpful to learn more about the ECS and how CBD and THC work. A great foundation to get started and for further exploration. I'm curious to learn more about available products.
 ~Great stuff. Glad that there is a course like this to help new users
 ~I have discovered a new level of health and wellbeing through this course