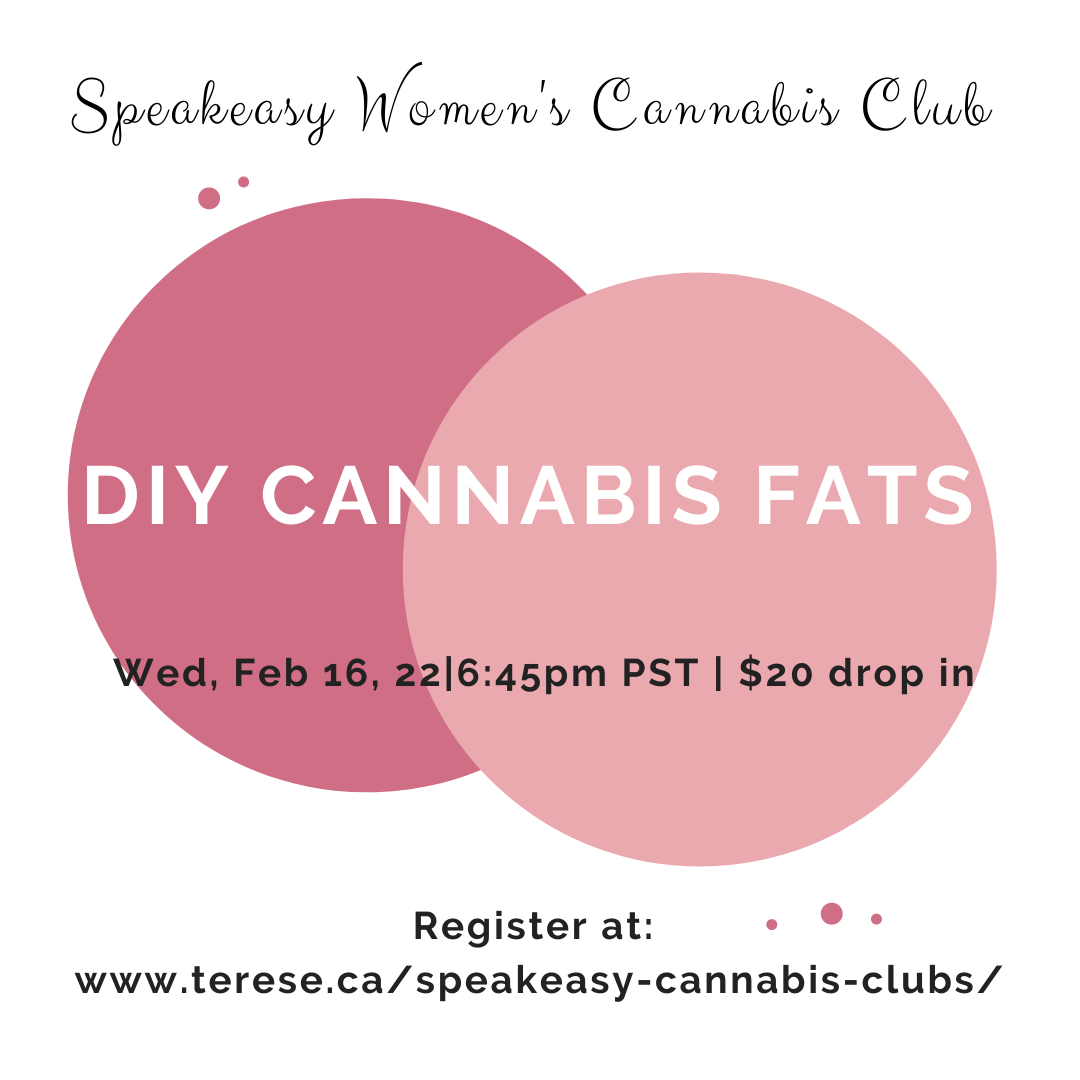 DIY Cannabis Fats – Speakeasy Women's Cannabis Club
If you've ever been to a dispensary to buy edibles, you know that they're super expensive. What if I told you that it's insanely easy and SO MUCH CHEAPER to make them at home yourself? In the February meeting of the Speakeasy Women's Cannabis Club, I'll be giving a workshop called DIY Cannabis Fats. At this informative (and fun) meeting, you'll learn:
The three easy steps you take to make cannabis butter or oils

How to figure out dosing

How to consume and store it

How to make ANY recipe a canna-creation.

You'll even get an amazing handout and recipe book!
Join us and have all your canna-questions answered.
This Speakeasy Women's Cannabis Club workshop is open to women 40+ from Canada and beyond who are curious about cannabis. We're a very inviting and welcoming crew, so if this is your first meeting, take a leap of faith. We promise you'll learn some awesome stuff, meet some excellent women and laugh more than you have in a while!
The Speakeasy Women's Cannabis Club is led by certified Cannabis Coach and Educator, Terese Bowors from www.terese.ca. I've been learning about cannabis for 10 years now and I have a passion for changing the world with women and cannabis.